Sorry we took so long to get this feature out! We've been really busy lately but we have managed to bring this one out for you all to enjoy over the Easter break. It's not very often you see a stanced MX-5 around here with EVO's and Silvia's being the dominant species in the scene. Sancho chose to go with the Mazda MX-5 NB8C as he has always owned Mazdas. It's an obsession and we can see why.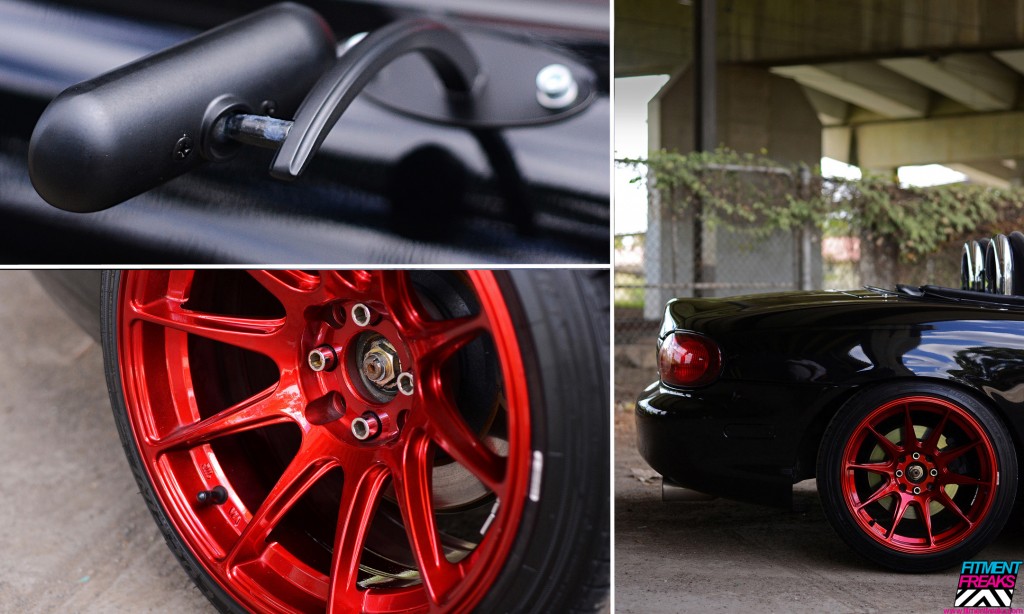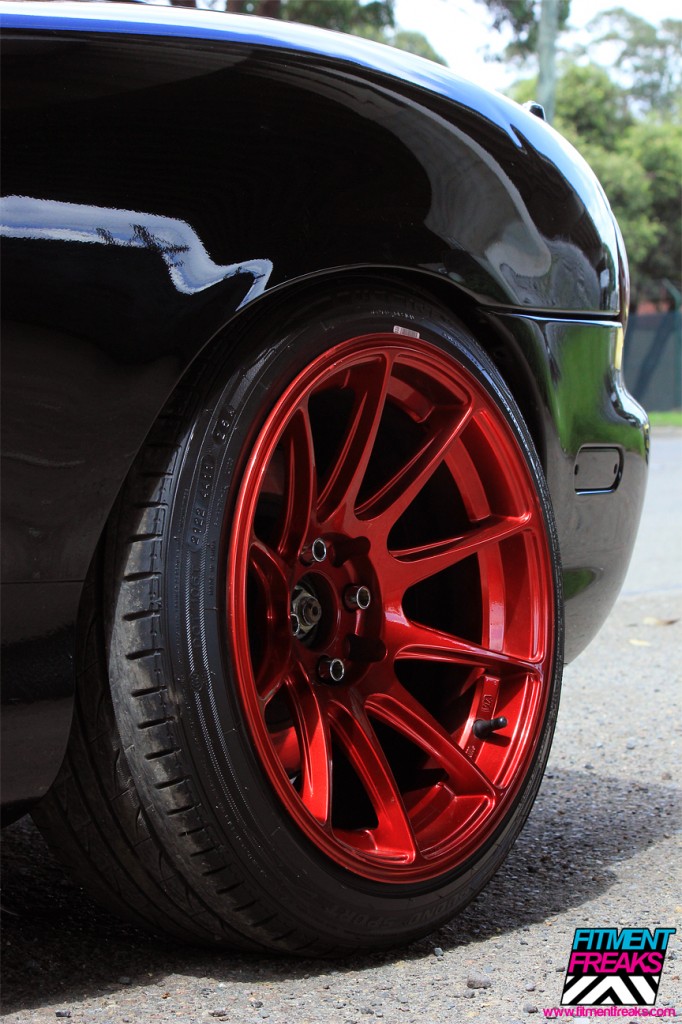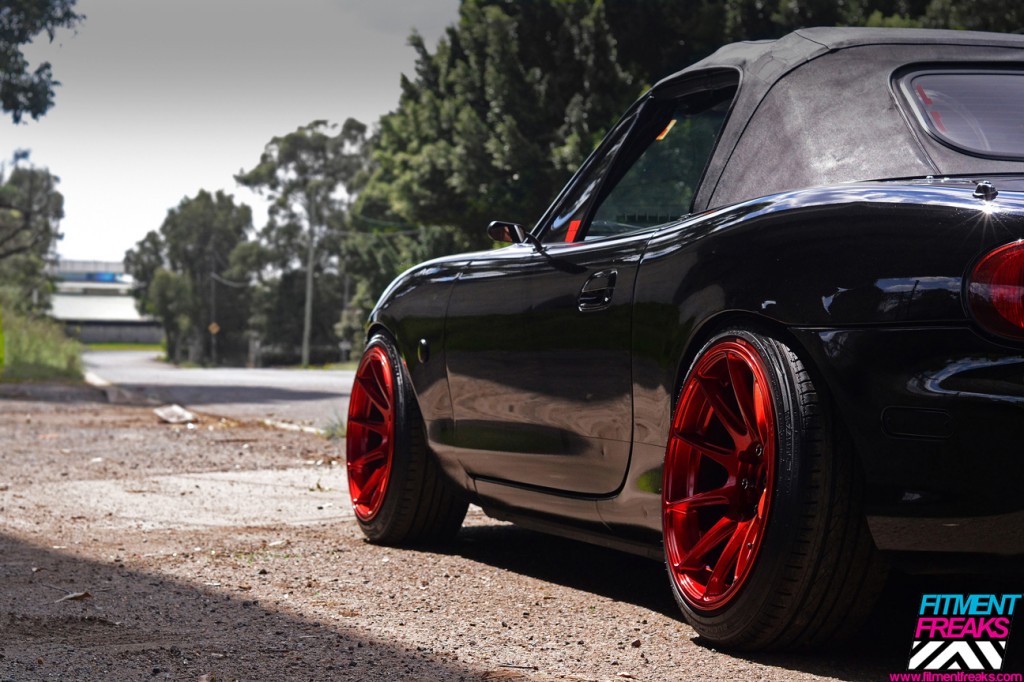 To keep the car as legal as possible, Sancho has replaced the factory 16" wheels with 16×8.25 XXR527's in 0-offset. These are wrapped in 195/45's. Different coloured wheels are becoming more popular in the stance scene and there are no exceptions here. Sancho has had his wheels painted in Candy red by Danny from Concept Garage.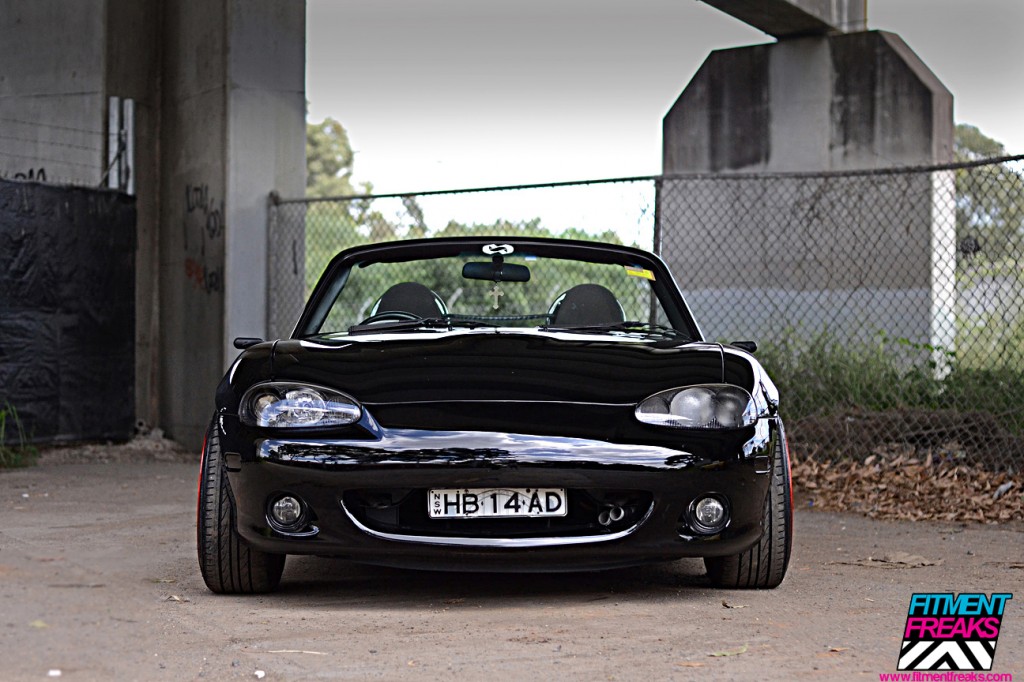 Sancho has chosen to keep the car nice and simple with the only aftermarket performance parts being a DDM Works air intake, SMB exhaust, 2 way LSD and YellowSpeed coilovers to get this Mx-5 sitting at the perfect height.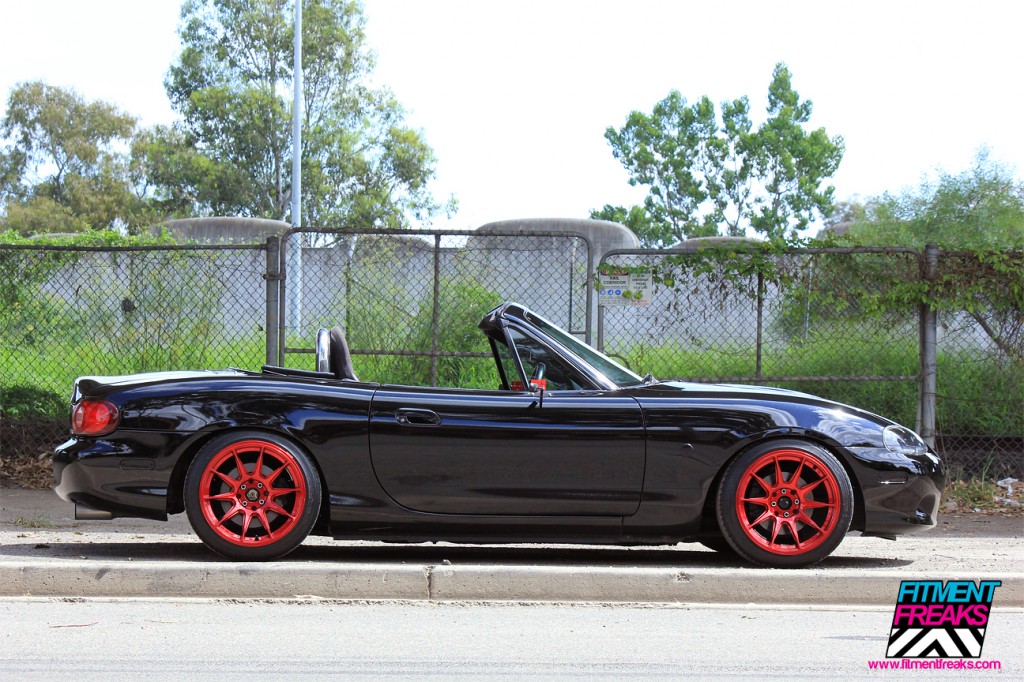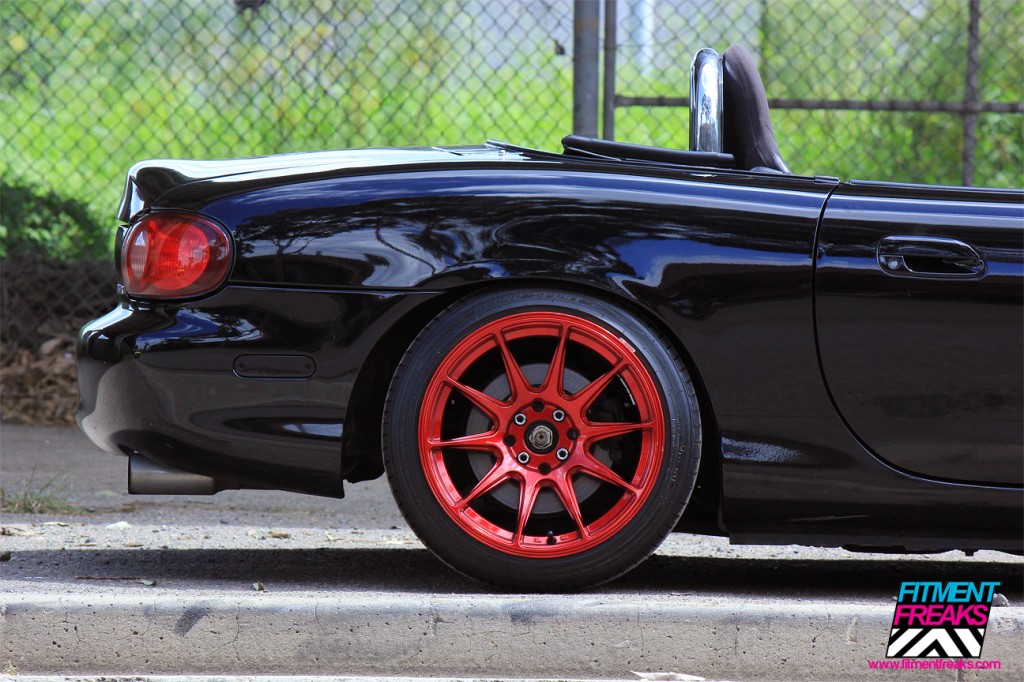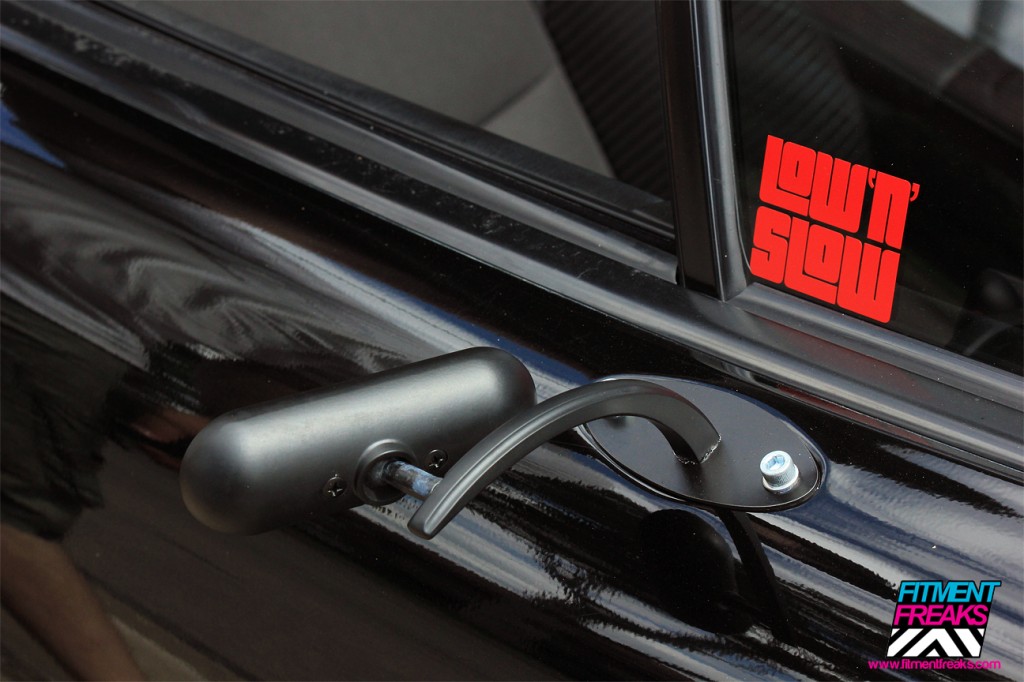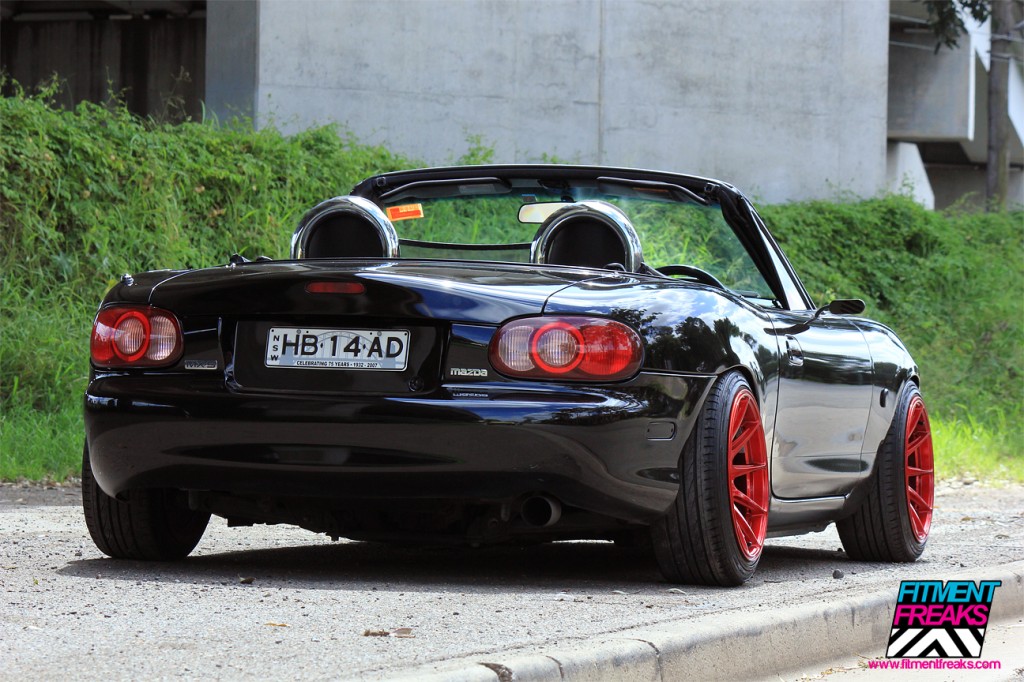 The cosmetics have a decent amount of modification with the front and rear badges shaved, colour coded reflectors, smoked headlights and indicators, custom made mirrors, custom number plate brackets and flared and rolled guards all thanks to Sancho's rubber mallet.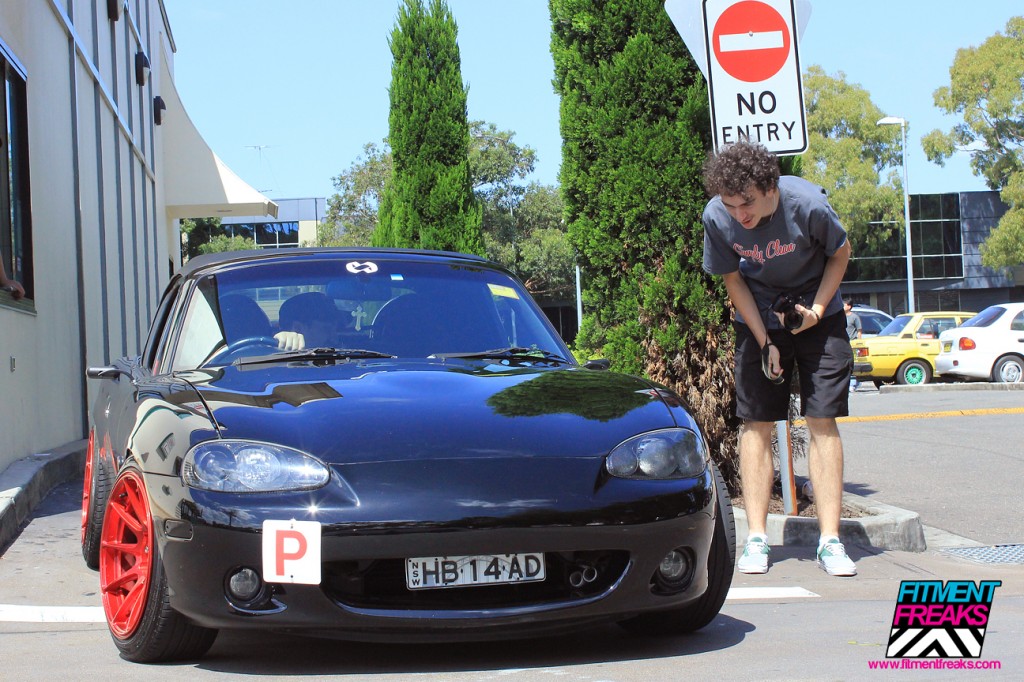 Drive safely over the Easter weekend! Over & out.